2017-2018 Youth Ministries Registration
Coming Up…
Bible study with the book "The Miracles of Christ": Every Wednesday at 7 pm
Philoptochos cooking @ Ronald McDonald House on Erie Ave.: Monday, Sept 25, 2 pm
Council of Youth Ministries meeting: Tuesday, Sept 26, 7 pm
Matthew 25 Ministry food delivery to Seeds of Hope and meeting to discuss our menu for Aid for Friends: Wednesday, Sept 27, 10 am
HOPE/JOY soccer drills & free play @ Total Soccer in Warminster, PA. Debbiehopejoy@gmail.com: Saturday, Sept 30
GOYA Kick off weekend retreat: Saturday, Sept 30
Council of Ministries meeting (postponed from Sunday, Sep. 17): Thursday, Oct 5, 6:30 pm
IOCC Awareness Sunday: Sunday, Oct 8
Regional Religious Educators seminar: Saturday, Oct 21
Fall General Assembly of our parishioners: Monday, Oct 23, 6:30 pm
Hurricane Harvey Relief
Beloved Annunciation Parishioners,
In Galatians, St. Paul inspires us to "carry each other's burden and in this way fulfill the law of Christ (Love)." As a church family, our hope and prayer is that you, in turn, are inspired to actualize St. Paul's command in the wake of the unprecedented and catastrophic flooding brought on by Hurricane Harvey.
Throughout Texas and Louisiana, more than 300,000 people are without electricity. There are billions of dollars in property damage, and many are in critical need of resources. Our Annunciation Church family will focus two such resources: $50 Portable Cribs and $12 Pillows. Our Goal is 50 Cribs and 100 Pillows.
Make your Check out to Annunciation Greek Orthodox Church, and place 'Hurricane Harvey Relief Fund' in the memo line, or go online to our website at www.anngoc.org and click on Parish Giving.
The American Red Cross has partnered with Amazon.com through its Amazon Wish List. Our Annunciation project leaders will take your designated donation monies and purchase the Cribs and Pillows through Amazon's Wish List.
These two items are will then be shipped directly to the American Red Cross, free of charge.
For more information, please contact Stela Fisfis, gpkstella@mac.com, or Christina Hadgimallis teena21beena@comcast.net
Archbishop Demetrios of America Urges Faithful to Pray and Support the Victims of Hurricane Harvey
NEW YORK – In response to the unprecedented catastrophic Hurricane Harvey, His Eminence Archbishop Demetrios, speaking on behalf of the Holy Eparchial Synod and the entire Greek Orthodox Archdiocese of America said:
"In the wake of Hurricane Harvey that hit Texas and continues to ravage through neighbouring states causing unprecedented destruction, trauma and loss of life, we share in the pain of our brothers and sisters and express our solidarity, care and concern. As Orthodox Christians we are called to prayer and fervently pray that God gives strength to those so adversely affected by this natural disaster and delivers them safe through this continuing calamity. We are also praying for the eternal rest of those who lost their lives and for comfort and strength to be granted by the merciful God to their families and friends. Our prayers however, should be accompanied by tangible assistance to those who are now in dire need. We ask all faithful Orthodox Christians to contribute their donations directly to IOCC, the International Orthodox Christian Charities, which is an agency under the auspices of the Assembly of Canonical Orthodox Bishops of the United States of America."
To make your donations go to www.iocc.org
"Young at Heart" Meeting
Please join us for lunch and a planning meeting on Wednesday, September 20, 2017, 1PM.
Bring your suggestions for this year's activities.
Please RSVP by September 15 with Agnes Louridas (215) 947-2992, or Helen Papanicolaou (215) 646-8752
Hello, HOPE/JOY Families!
I am so happy to kick off this year's HOPE/JOY activities and what better way than a friendly game of soccer!
I've coordinated some soccer drills for all ages with some free play on Saturday, September 30th at 11:30 am at Total Soccer in Warminster, PA.
Please email me at debbiehopejoy@gmail.com to RSVP to this event by September 27th and sign up here to help at the event!
Hope you can all join us and, stay tuned for some really fun happenings I have planned for the upcoming year!
Looking forward to seeing all of you! And, please feel free to contact me at any time!
Debbie Sourias 215.407.1872
Philoptochos News & Events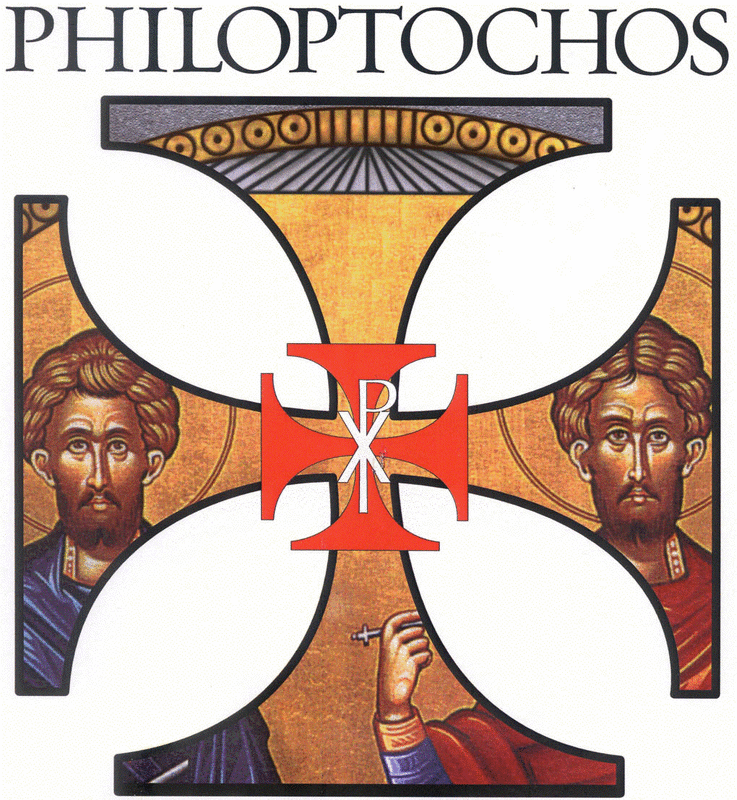 Save the Date!
The Ladies Philoptochos 'Nausica' annual Bid n Buy will be on Monday, October 30, 2017 at 6:30 pm. It will be held again this year at St. Cyril of Jerusalem Church, 1410 Almshouse Road, Jamison, PA.
To reserve your tickets please contact Argie Fentross: 215-659-5622, tybee24@comcast.net or Stella Nikolopoulos: 215-850-4066, stellaniko811@gmail.com, or any Philoptochos board member. Donation includes dinner: $25.00 if purchased by October 22 or $30.00 at the door.
Click here for the event poster.
Click here for the Philoptochos Bid 'n Buy Donor letter.
A Note of Thanks!
The PTO Board and the entire Annunciation community wishes to express its thanks and appreciation to outgoing PTO President Stella Nikolopoulos.
Stella, we thank you for all your years of dedication, hard work, and leadership in PTO. You have been there every step of the way, making sure the youth of Annunciation have had desks, chairs, white boards, books, costumes, dance instructors, parade buses, breakfasts, celebrations and much, much more.
More importantly, you have shown our youth and this entire community what it means to live the mantra "Our Children are Our Future".
As we embark on our journey as PTO leaders, we are grateful to have your example of steadfast commitment to our youth and our parish. Thank you from the bottom of our hearts!
Reminders
Bulletin Announcements: Please submit your material by Wednesday 12 noon for the upcoming Sunday's bulletin. All submissions will be placed on a first-come, first-served, space available basis and all submissions are subject to editing and review.
Sunday Special Services: Please contact the parish office at least one week in advance if you would like to have a 40-day Mother & Child Blessing, Memorial, or Artoklasia. All requests are considered based on the ecclesiastical calendar.