Click here to

stream

our services if you are not able to join us in person

.
Go to God's temple more often, especially when you're in afflictions.
It's good to stand in some dark corner and pray and weep from your heart.
St. Barsanuphius of Optina
PLEASE JOIN US FOR THE LAST FESTIVAL MEETING SEPTEMBER 26.
EVERYONE IS NEEDED TO MAKE WONDERFUL THINGS HAPPEN!


SAVE THE DATE

OCTOBER 1-3, 2021
GREEK FOOD FESTIVAL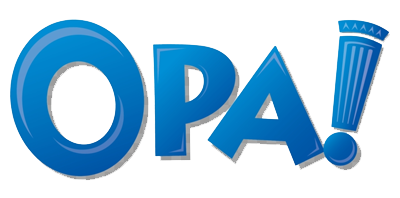 Stewardship
September 2021 Stewardship News
Happy Ecclesiastical New Year September 1st!
(The following explanation found on goarch.org)
As the summer comes to an end and fall begins so too does the Church begin it's ministries for the year. Soon Church School will commence as will other organization meetings and events in the parish. Speaking of events, its Greek Food Festival time of year as well (October 1-3). Let's all pitch in and lend a hand to make this a successful fundraiser AND outreach event to the community.

Have a Happy New Year!
Stewardship Committee

Click

here

, to download the 2021 Commitment Card.
Please fill it out and return to the church office or mail it, address at bottom of buletin.

Or you may fill it out the form online and sumbit it online. ---> ONLINE FORM
You may also download here the flyer to read all about stewardship according to the Bible.

Make donation via PayPal <-- Use paypal; (CC or Paypal) to make a donation.


Summer 2021 Stewardship news
(Please read the summer news on our website)



Teacher positions are open for Sunday School. Please let the secretary know if you are interesteded. Thank you!
To get the latest information on meetings and places please contact Stavros at pa@ourparish.us


Orthodox Catechism/Faith Classes


We have our Catechism/Faith Class every Wednesday evening at 7:30 pm via Zoom. This is led by your Priest, and assisted by Stavros Emery. We spend an hour presenting and discussing different aspects of our beautiful Orthodox Faith, as well as her history and practice. Here you will have the opportunity to meet some of our other inquirers as well.
The Zoom link is below.
My cell phone is (661) 496-5768 should you have any issues with the connection.
Youth Program: The Relationship Project for Grades 7-12 AGES 12 - 18. Thank you all who participated in the summer session. Part 3 will resume in the fall/winter. Please contact Joyce Cisneros for more information and make sure she has your contact information as well for possible Youth outings and get-togethers.


"DAILY" BIBLE READING
Monday-Wednesday-Thrursday-Friday at 7pm
Saturday at 4pm
Use the same link as the Bible Study
Parish Council

Next Parish Council meeting is 9/28/2021 at 7:00pm at the back office.
We have an open position on parish council.
If anyone is interested please contact Namaz by phone or email our Parish Council at parishcouncil@ourparish.us

The Investment Committee
We are in the process of starting a new committee called "The Investment Committee".
We are looking for approximately 3 or 4 individuals to be part of the committee.
If you are interested please email Osama Dawood or call him at 916-778-9739.


Social Media & website

Follow and join us on Facebook

St George Greek Orthodox Church of Bakersfield

St George Christian Outreach Facebook Page

St George Greek Orthodox Church of Bakersfield YouTube channel

General Announcements:

The church secretary position is open!
Please contact Osama Dawood or any parish council member if interested.
Click here for job description.
If you need pdf reader, click here, it's free to download.
---
VOLUNTEERS NEEDED FOR SET UP

Wednesday, Thursday and Friday day and evenings. Pop-ups, power and signs.
Please talk to Ted Buddy for further details.


"The harvest is plentiful but the workers are few".

Our yearly Greek Food Festival is only a few weeks away!
This event is a great opportunity to show love and hospitality to our community.
We need help cooking and prepping.
Let us all give a hand to the hard-working members of our parish to accomplish the great task
Please text Mary Meckel or email FestivalPrep@ourparish.us for the dates and times you are available during the week to help out.
Everyone's help is needed to make this wonderful event happen!
---
Sign up to host a Sunday lunch! See sign up list in the hall bulletin board.

---
Dancers have to be committed to be at all practices and available to dance between the actual performance time, to entertain the festival guests and encourage them to dance, or just participate in dancing so guests have something to see.
---

"MALE CAREGIVER NEEDED. STRONG. 24-hrs a day. Anywhere from 1 to 5 days a week.

Contact Elaine Collis: Email:

ecollis@sbcglobal.net

, OR Text: (661) 331-6465.
Leave your mark!
Consider naming St. George Church as a beneficiary on your life insurance policy. It's a great legacy gift to your parish and very easy to do...just ask your provider for the change beneficiary form and complete and return to them. The legal name for the church is Hellenic Community St. George Church Tax ID #95-3575365 God bless you.
Click here to read how you can leave a lasting legacy to your parish.
Church Beautification and Capital Improvements. Click here for the 2021 update.


Text Notifications


If you would like to be part of our system, please provide your phone number to the church secreatary at Secretary@ourparish.us.
This service will only be used to notify parishioners of any changes to service times or to provide information on events or occurences that affect the entire parish. We see this as being used infrequently but feel that we need to an effective way to communicate important information quickly.
Father Joseph's Hours
Father Joseph will be in the office Wednesdays and Thursdays from 11:00 to 3:00.
Father will also maintain office hours on Friday evenings from from 5:00 p.m. to 7:00 p.m. for the sacrament of Holy Confession. He will be available to meet in the hall, narthex, or crying room on these nights. Please feel free to send Father Joseph a text message at 661-496-5768 during this time to check his availability. You will receive an estimated wait time if any.
Confessions appointments can be made with Presbytera.
If you need to meet with Father please make appointments during the week. Sunday should be left for Father to have time to visit with parishioners during coffee hour. Please give him the time to do so unless it is an emergency. Thank you for your understanding.

Secretary Presbytera Despina Hours

Tuesday 10-2
Despina will be at the office for only one day a week until a new secretary is hired. Thank you!


Prayers for Thanksgiving-Healing and Help:
Please add to your daily prayers
Orthodox: Bert, George, Abram, Vickie, Elaina, Maher, Nabel, Magdy, Daniel, Natalia and family, Nickolas, Irene, Pamela, Virginia, Paraskevi, Michael, Dimitris Mary, Margarita, Jennifer, Nikolas
Non-Orthodox: Judith, Nayeli and David, Peggy
For the rest of the soul of our departed:
Orthodox: Louise, George, George, Sooad, George, Leonid, Nikos, Vivian, John, Mary, Nektarios, Louise

Prayer

Open the doors and bolts of my heart, that Christ the King of Glory may enter! O my Light, and enlighten my darkness; Enter, O my Life, and resurrect my deadness; Enter, O my Physician, and heal my wounds; Enter, O Divine Fire, and burn up the thorns of my sins; Ignite my inward parts and my heart with the flame of Your love; Enter, O my King, and destroy in me the kingdom of sin; Sit on the throne of my heart and alone reign in me, O You, my King and Lord! Amen.

From our Pastoral Assistant Stavros
Excerpt from the chapter "Insights and Wisdom Gleaned from Papa-Dimitri's Writings" from the book "Papa-Dimitri, the Man of God".
On Prayer: "I have witnessed many things in my life, one of them being that prayers, Supplication services and Divine Liturgies have caused many to return to the Church's fold."
"Despite being a sinner, I always keep asking God and His Saints persistently, based on the scriptural promise "Ask, and it will be given you; seek, and you will find; knock, and it will be opened unto you"." [Matthew 7:7]
"This is what I have come to understand in my life: 'What is impossible with men is possible with God." [Luke 18:27]
On Humility, Obedience, and Love: "How can you not weep when you see how much you have grieved God, the Angels, and the Saints? God and His Saints wait for you in Heaven and benefit you while on earth."
"Love above all the Most Holy Theotokos - she helps our sinful human race so much."

On the Contemporary World: "God saved us from communism, but Satan delivered us to materialism.""Now it is time to weep and pray for the condition of today's world. We must pray that God may enlighten this generation to comprehend the way of God, the way of truth and of righteousness."
On Living Faith: "Our Faith is alive, but we have abandoned it, being drawn away by selfishness and materialism."
"Miracles happen every minute, but we do not perceive them because we are stone-hearted. Soft-heartedness and simplicity are what is needed."

On Church Services: "The purpose of whatever prayers and services we do is to come closer to God, to get to love Him more."

On Sickness and Suffering: "I desire this from you: I want you to pray to the Most Holy Theotokos to grant me patience so that I may pass this test with a good score. Once I have received it and have been appointed somewhere, I will then remember my co-workers and help them in whatever way I can."
"I trouble none of the Saints - I just do not have the right. Did they not all suffer so much - Saint George, Saint Dimitrios, and the others? Nor do I entreat God anymore to heal me. One of my beloved Archangels assured me of my impending death: "Father Dimitrios, it was I who always protected and helped you; however, I cannot shield you from death any longer," he told me. "Thank you, my child." I said. "Surely, we cannot keep on getting extensions forever!"

On Monasticism: "I thank God many times over that He made me worthy to also offer a gift to serve the Most Holy Theotokos. She [my daughter] has fulfilled my desire: She has left the world and will have nothing to do with it anymore. She has clung to the work of prayer, which is the highest work of all."

On Truth: "I think I have grieved them a little, but truth is bitter and it must necessarily be revealed for the benefit and salvation of our souls."

On Problems of Daily Life: "I have never worried anxiously about anything. I cared for my children, without weariness or anxiety. God, Who gave them to me, also took care of everything for them."
PROSPHORO offering
Joyce: 1/3, 1/31, 2/28, 4/25, 5/23, 6/20, 7/18, 8/15, 9/12, 10/10, 11/7, 12/5
Olympia: 1/10, 2/7, 4/4, 5/2, 5/30, 6/27, 7/25, 8/22, 9/19, 10/16, 11/14, 12/12
Bessema: 1/17, 2/14, 4/11, 5/9, 6/6, 7/4, 8/1, 8/29, 9/26, 10/24, 11/21, 12/19
Mary: 1/24, 2/21, 4/18, 5/16, 6/13, 7/11, 8/8, 9/5, 10/3, 10/31, 11/28, 12/26
Thank you!
Please make arrangements with Presbytera to bring the offering Saturday night either to the church or Father's home or for any chedule changes.
We are looking for more people to make the blessed bread.
Please approach Father Joseph if interested.
If you want to learn more about how to make Prosphora, you can visit our Prosphoro site
Thank you.


SEPTEMBER
ANNIVERSARIES
9/16 Joshua & Joyce Cisneros
9/17 Hesham & Sahar Ayoub
9/17 Osama & Angela Dawood
9/18 Matthew & Nahrain Antonaros

BIRTHDAYS

9/2 Naguib Mekhel
9/4 Nader Al-Sheikh
9/5 Nehemiah Little
9/9 Jimmy Andrews
9/10 Megan Pearse
9/15 Mary Mekhel
9/15 Nahrain Antonaros
9/19 Zain Ayoub
9/19 Fotini Stevens
9/21 Annette Londquist
9/21 Margaret Papadimitrakis
9/23 Dena Southerd
If your Anniversary or Birthday is not listed and would like to be added or if it's incorrect, please contact Presbytera directly or send her an email at secretary@ourparish.us
PLEASE NOTE: All bulletin announcements must be received each week by 6:00 pm Wednesday to be included in the Sunday bulletin for that week.
A note from the publisher:
PLEASE READ CONTENT AFTER THE CALENDAR, THERE IS

MORE

, there are inserts of interest!

If you have ANY kind of a challenge reading this bulletin or ANY part of it, like unable to or know how to open various inserts at the end of the bulletin, PLEASE contact me at editor@ourparish.us
I'll be happy to help you! And any suggestions for improvement are welcome!

Please send email with your request or suggestion to editor@ourparish.us