S
tream
ing
is currently not available.
we'll keep you posted when it's back up again.
ALL new items are ALWAYS on top of the bulletin.
There are several inserts at the end of this bulletin, please scroll to the end when done reading and look at all the inserts.There is more info on those inserts thruout the bulletin.
If you don't YOU will miss out.
In Christ,
editor, Demetris <-- Click here to send your questions via email to editor@ourparish.us
Or See me after church, I'll help you!
General Announcements:
PLEASE NOTE:
Stavros will continue with evening reader services,
and on Saturday the evening vespers.
On Sunday, August 7th there will be

no

Sunday service in Bakersfield.
You are invited for Sunday services and an ordination, with a luncheon to follow, in Fresno. Service times are, Orthros at 8:30am, Divine Liturgy at 9:30am with the luncheon to follow at Pardini's Banquet facility (

located at 2257 W Shaw Ave, Fresno, CA 93711

). Please contact the St. George Fresno office to RSVP for the luncheon,

559-233-0397

or

sggoc@comcast.net

. If you are not able to join us for service in Fresno on August 7th, you can watch the services on Facebook

https://www.facebook.com/stgeorgegreekorthodoxchurch

/, or you can attend the Antiochian church.
See Official Announcement & invitation at the end of this bulletin.
---
Communion order will be as follows:
Sunday school staff, children and choir will receive communion

FIRST

.
Then depart to the Sunday school building immediately following receiving communion
---
We have a new secretary, Amy Pearson.
Her hours are M-F 9am-1pm.

---
If you want to be included in the email anouncements and notices, please send your email to editor@ourparish.us or call church office, 325-8694 and give your info and request to be added.
This is the fastest way to get updated for services changes and other important church information.
Note: This is separate from the bulletin.
If you are not receiving the bulletin, either send your name & email to editor@ourparish.us or apply from our website here, or directly here or call church office, 325-8694 and give your info and request to be added to the weekly bulletin.
---
Special price, $20
Half sheet pastitsio, frozen, ready to bake, limited supply.
Contact Mary Mekhel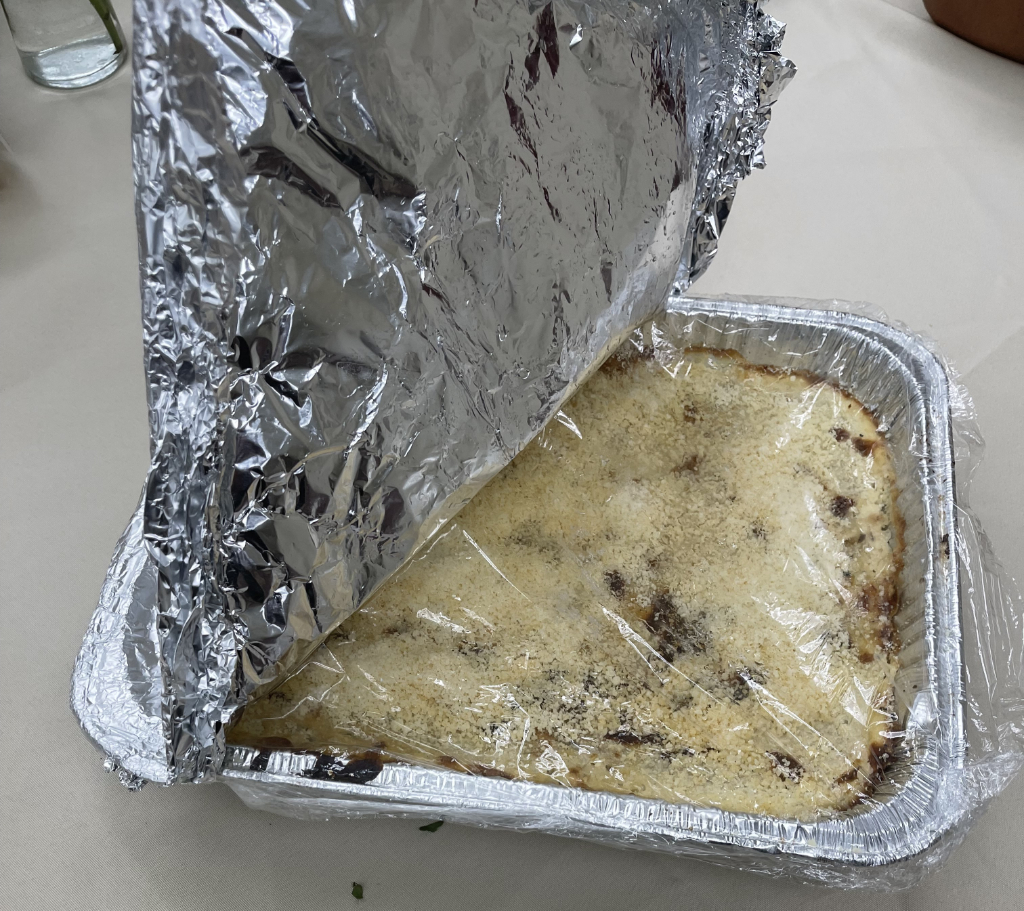 ---
We have a new secretary, Amy Pearson.
Her hours are M-F 9am-1pm.
---
Until further notice you will not see a calendar at the end of the bulletin.
We are updating it and will keep you posted.
---
OUR BOOK STORE, GIFT SHOP & LIBRARY
Open every Sunday following divine litturgy and by appointment, by calling 661.342.2407
Seasonal specials, lenten related items 10% off thru Pascha.
Special orders available.
ALL are welcome, stop by, check out the variety of gifts, books & icons.
---
Senior Zoomers
Our 55 and over group, self named The Senior Zoomers, meets Wednesdays at 11:00am on Zoom.
Join us for good conversation and activity planning during our weekly meetings. To join us click the follow link, or go to Zoom.us and enter the meeting ID and passcode located below.
Meeting ID: 889 9047 4592
By Phone Dial: (669)900-9128
Morning Bible Study
Meet with Fr. Jim Pappas Thursdays at 9:30am on ZOOM for Morning Bible Study. We look forward to studying God's word together.
Meeting ID: 814 2559 2675
Passcode: 730910
By Phone Dial: (669)900-9128
---
Catechumen meetings postponed till end of summer church camps.

---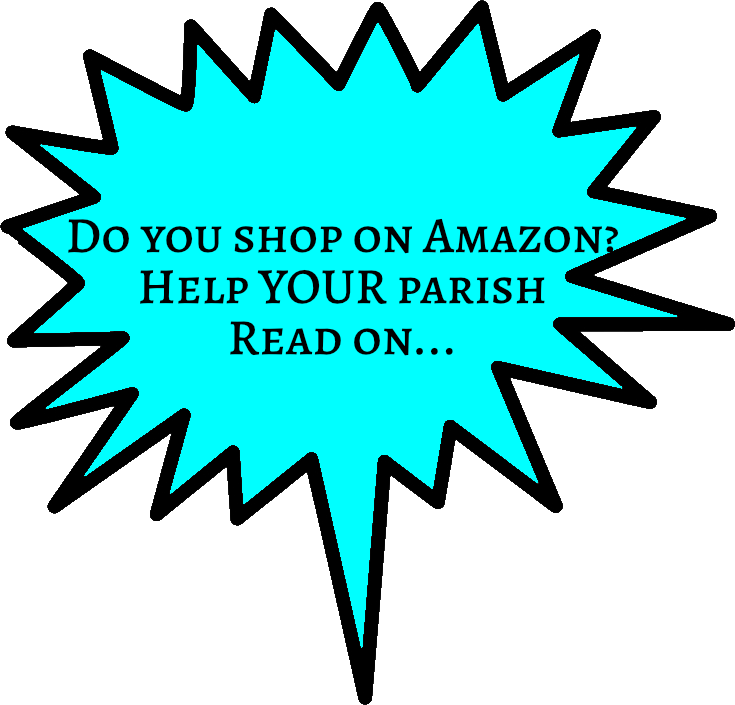 If you DO, you can help your parish by assigning St. George as your charity and Amazon will donate to St. George with each purchase you make at NO cost to you!
Here's how.... (if you don't understand or need help, email (click/tap) --> Demetri

Support St. George by using the Amazon Smile program when shopping on Amazon.
You still get the same Amazon selection, and the same Amazon prices.
Amazon will donate 0.5% of your purchase price to our parish at ZERO COST TO YOU.
Thank you for your support of our parish!
God Bless you and keep you!
Here's how to shop AmazonSmile:
1. Visit smile.amazon.com
2. Sign in with your Amazon.com credentials
3. Choose a charitable organization to receive donations, or search for the charity of your choice
(if you wish to donate to our parish, search "st george bakersfield" exactly like that without the quotes).
4. Select your charity
4. Start shopping!
5. Add a bookmark for smile.amazon.com to make it even easier to return and start your shopping at AmazonSmile.
You MUST shop at smile.amazon.com not the amazon.com, same site, but does not give to St. George, the smile.amazon.com has been setup specificaly for donating to your charity, same site, same selection, same prices.
---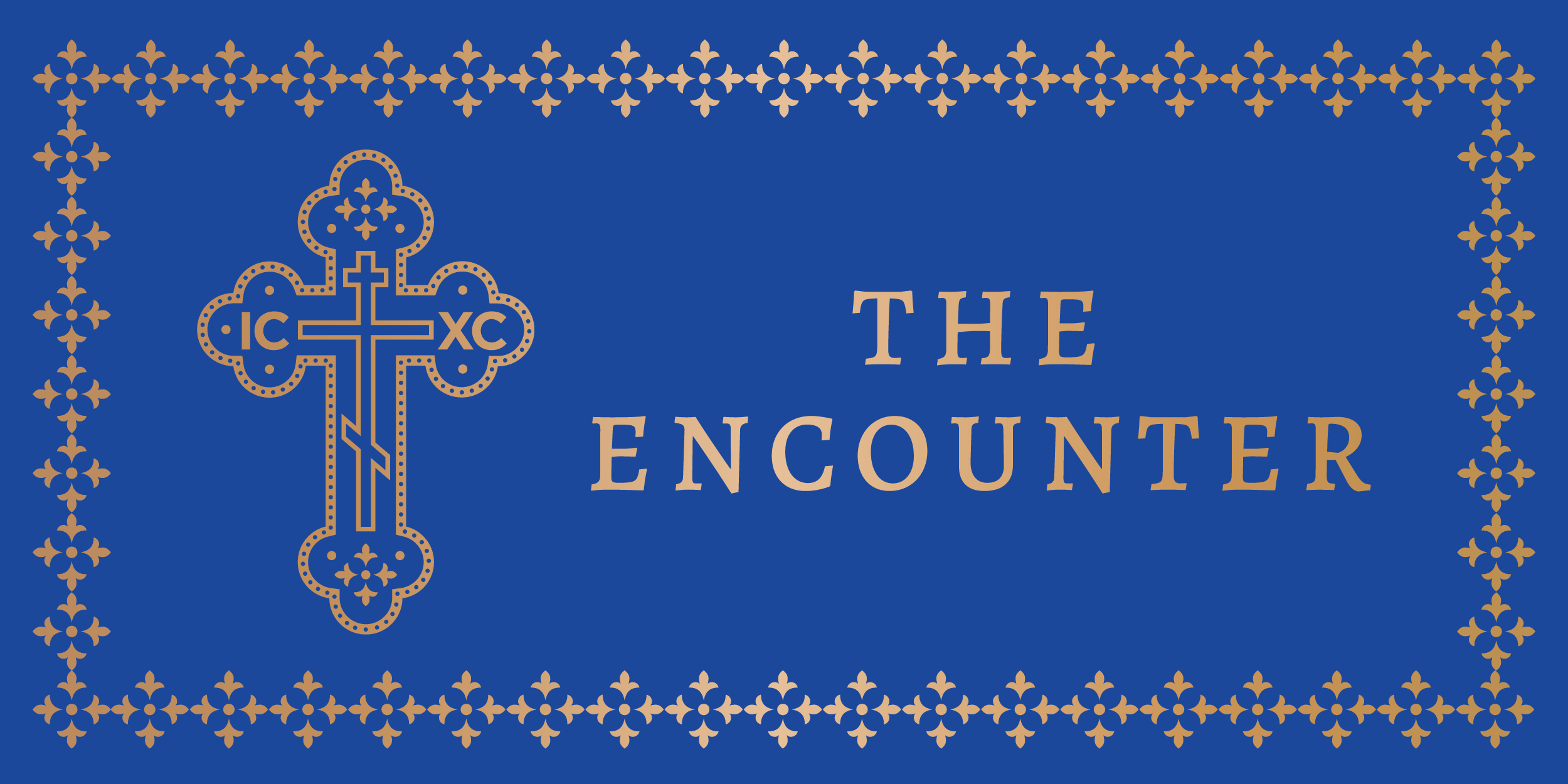 "Every Christian, without exception, ought to dwell always in prayer."
- St. Gregory Palamas
Prayer is a human need.

We're all searching to fill the void left by a God-denying culture like the one we live in. And we look in so many different places. But nothing can fill that void like Christ.

And where do we meet Him?

In prayer.

The Challenge
For so many of us, we want to mature in our prayer lives, and we know faith can only be grown if we pray. But we don't know where to begin.

The Solution
The Encounter: The Common Discipline of the Fellowship of St. Philip the Evangelist is a comprehensive initiative that will help you not only grow in your personal daily prayer discipline, but also, will connect you to a fellowship of other Christians that are praying with you daily.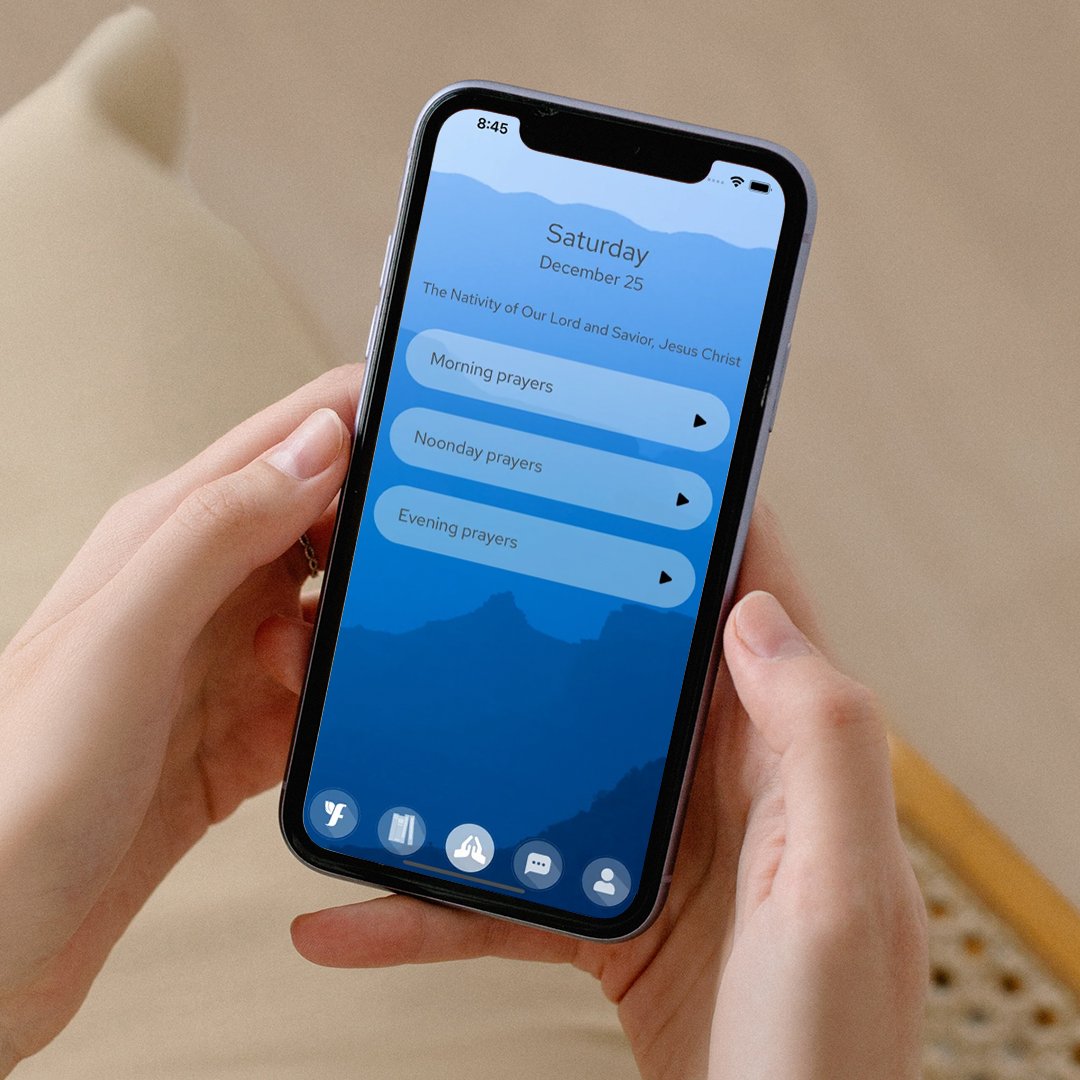 Participating is easy

1. Choose how you want to participate in The Encounter.
Are you a digital person? Download our free app to your favorite device. Just type in Faithtree Resources in the Apple or Google App Stores or click one of the buttons below to download The Encounter. Prefer to hold a physical prayer book in your hand? It's coming soon! You'll find them in just a few weeks on our website: Faithtree.org.

2. Commit to praying the 3 short prayer sessions each day.
Each session is less than ten minutes, many less than five. The impact on your calendar is small, but the benefit of daily prayer is extraordinary.

3. Explore!
The Encounter app has a variety of other resources to help you grow in prayer. With a growing library of prayers for specific occasions, short articles to help you understand more about prayer, hymns of the Church to help you focus, and opportunities to pray for every Orthodox jurisdiction, our parishes, hierarchs, clergy and more, you will never weary of drawing closer to the living God through prayer!
---
---

Without prayer, our spirit shrivels, our hope fades, and our joy diminishes. With prayer, our soul quickens, our vision clarifies, and our Christian life is fulfilled.

Join the fellowship of believers who use The Encounter to pray the beautiful prayers of the Church every day.

Let us pray to the Lord!
DOWNLOAD HERE: iPhone or other
Youth Group Announcements
Please make sure Joyce Cisneros has your contact information for future meetings and outings.
*Donations to St. George Youth Group are always welcome!

---
Get excited, Summer Camp is Back!!
More info in flyer at the end of this bulletin.
Our Youth attend camp July 24-July 30th.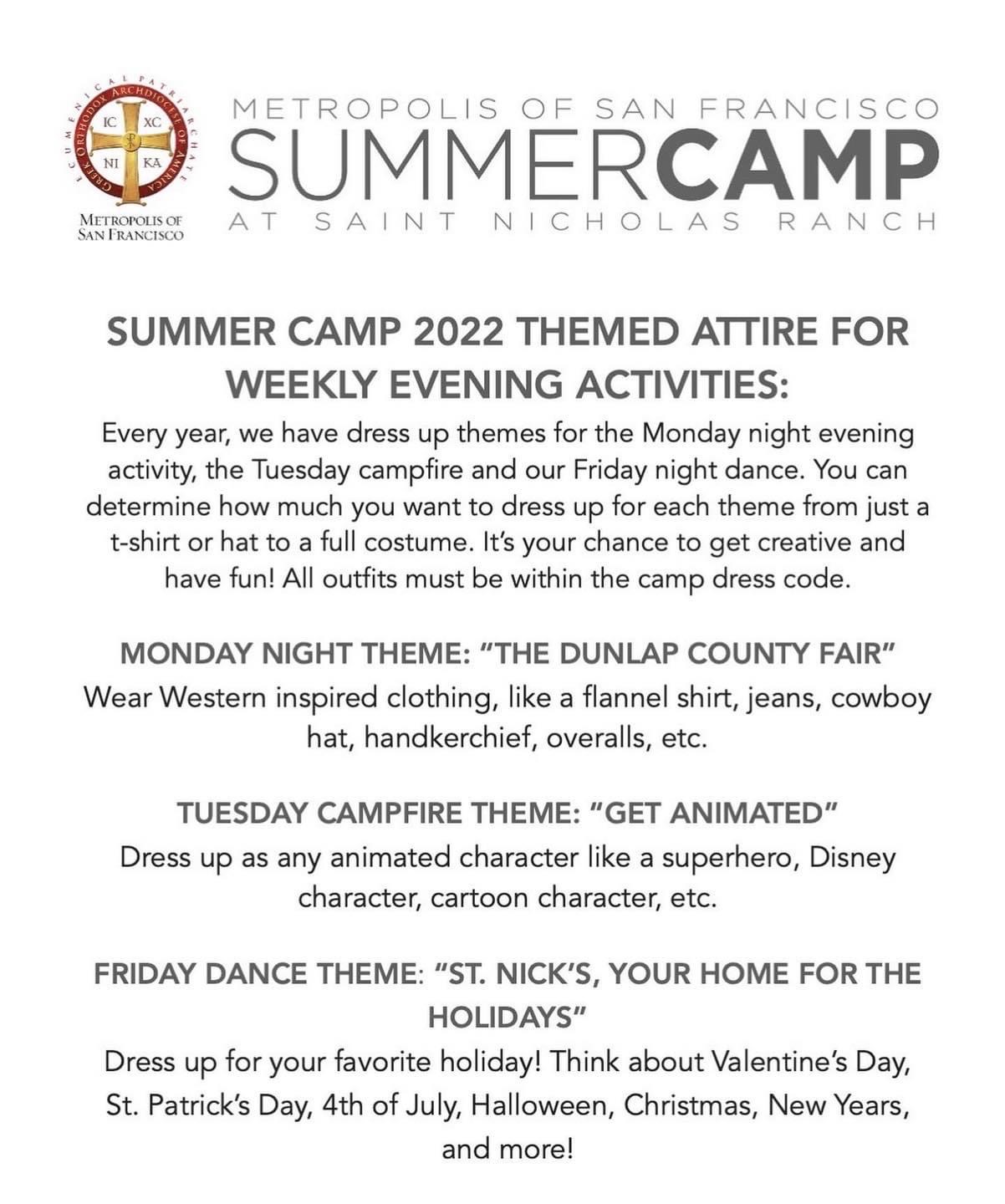 ---
Sign up to host a Sunday lunch! See sign up list in the hall bulletin board.
---
Click on above image to read more and donate
---
May 2022 Stewardship News
(Excerpts from Stewardship Seminar by: Bill Marianes)
What if you had to make an accounting to God for what you had done with all the many blessings, gifts and resources over which you were made a steward?
What would you say?
How can you better use your many God-given talents and better live your stewardship calling?
A scripture-based plan to follow is 10-10-80
10% to God/Church/Charities
10% Rainy Days Fund (investment for retirement/emergencies)
80% of your household income used to cover all household expenses
Let's teach our children and grandchildren 10-10-80!!!
Don't forget to strive to increase your percentage giving an additional 1% this year from last year. For example if you donated $1000 to St. George in 2021 than your goal this year would be $1010 or 1% increase. If you gave $5000 in 2021 than your goal this year would be $5050. Our ultimate goal would be to tithe 10% so if you earn $75,000 then donating $7,500 back to God/Church/Charities this year would be a blessing to you and the Church.
Have a safe upcoming summer!
Stewardship Committee
If you have not yet fulfilled your stewardship commitment you can easily give online using your credit card. There are two ways to donate; using your PayPal Account or your Debit/Credit Card:
Using a PayPal account:
Note: If you don't have a PayPal account you'll need to open one.
How to open a PayPal account
1. Click here to create a PayPal account, then come back here when done.
2. Once you create your PayPal account, come back to this page and click on the "

Make donation via PayPal

" link below.
3. Enter your donation amount.
4. Log into your PayPal account
5. Confirm your donation amount
6. Enter the donation purpose (click on "Please indicate purpose (i.e. Pledge)")
7. Click on "Donate $xxUSD Now"
Using a credit card:
1. Click on the

"

Make donation via PayPal

"

link below.
2. Enter your donation amount.
3. Complete your credit card information.
4. Click "Review Donation and Continue"
5. Enter the ddonation purpose (click on "Please indicate purpose (i.e. Pledge)")
6. Click on "Donate $xxUSD now"
For both methods you'll receive an email confirmation after you donate.
See links below.
Make donation via PayPal <-- Use paypal; (CC or PayPal) to make a donation.
Click here, to download the 2022 Commitment Card.
Please fill it out and return to the church office or mail it, address at bottom of buletin.

Or you may fill it out the form online and sumbit it online. ---> ONLINE FORM
You may also download here the flyer to read all about stewardship according to the Bible.

Stewardship@ourparish.us
SUMMER BREAK
Starting again in August/September
For more info contact Stavro at pa@ourparish.us


BIBLE READING
Please join Irene on Zoom, and let us Read our Orthodox Bible together on Monday, Wednesday, and Friday at 7:00 P.M. every week.
We just simply read the Orthodox Bible (available at the church's bookstore) and the comments at the bottom of each page.
It is a Bible reading NOT Bible study.

Click here to Join Zoom Meeting
Zoom ID: 99602662409
Passcode: 88888Z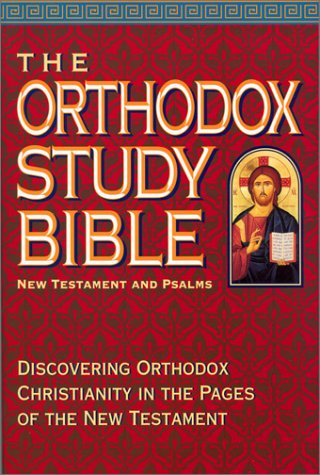 Congratulations to our 2022 Parish Council members.
Fr. Jim Pappas & Fr. Christian Burkhard (non-voting)
President: Namaz Habroun-Pimentel
Vice President: Dr. Emmanuel Strategos
Treasurer: Osama Dawood
Secretary: Danny Andrews
Mary Mekhel
Ted Exarchulakos
Nikoli Hackelman
Julie Pierucci
Christopher McNaughton
Tom Drulias
Ted Buddy

Next Parish Council meeting is 8/4/22 at 7:00pm at the back office.

Social Media & website

Follow and join us on Facebook

St George Greek Orthodox Church of Bakersfield

St George Christian Outreach Facebook Page

St George Greek Orthodox Church of Bakersfield YouTube channel


Leave your mark!
Consider naming St. George Church as a beneficiary on your life insurance policy. It's a great legacy gift to your parish and very easy to do...just ask your provider for the change beneficiary form and complete and return to them. The legal name for the church is Hellenic Community St. George Church Tax ID #95-3575365 God bless you.
Click here to read how you can leave a lasting legacy to your parish.
Church Beautification and Capital Improvements. Click here for the 2021 update.


Text Notifications


If you would like to be part of our system, please provide your phone number to the church secreatary at Secretary@ourparish.us.
This service will only be used to notify parishioners of any changes to service times or to provide information on events or occurences that affect the entire parish. We see this as being used infrequently but feel that we need to an effective way to communicate important information quickly.
---
Prayers for Thanksgiving-Healing and Help:
Please add to your daily prayers
Orthodox: John Hindi-Madain, Ernie, George, Abram, Vickie, Elaina, Maher, Nabel, Magdy, Daniel, Natalia and family, Nickolas, Irene, Pamela, Virginia, Paraskevi, Michael, Dimitris, Margarita, Jennifer, Nikolas, Pamela.

Non-Orthodox: Judith, Nayeli and David, Peggy, Patricia

For the rest of the soul of our departed:
Orthodox: Fr. Daregas, Vasiliki, Vasilli, Fouad, Bert, Nicolas, Louise, George, George, Sooad, Leonid, Nikos, Vivian, John, Mary, Louise, Nektarios, Nicholas, Elephtheria, Kyriakos, Candess, George Lardakis.
Elaine: 1/2, 2/6, 3/13, 4/17, 5/22, 6/26, 7/31, 9/4, 10/9, 11/13, 12/18
Joyce: 1/9, 2/13, 3/20, 4/24, 5/29, 7/3, 8/7, 9/11, 10/16, 11/20, 12/25
Mary: 1/16, 2/20, 3/27, 5/1, 6/5, 7/10, 8/14, 9/18, 10/23, 11/27
Basema: 1/23, 2/27, 4/3, 5/8, 6/12, 7/17, 8/21, 9/25, 10/30, 12/4
Olympia: 1/30, 3/6, 4/10, 5/15, 6/19, 7/24, 8/28, 10/2, 11/6, 12/11
Thank you!
Father Jim would like the Prosphoro brought to the church Sunday morning between 7:30 AM
and no later than 8:30 AM.
We are looking for more people to make the blessed bread.
Please approach Father if interested.
If you want to learn more about how to make Prosphora, you can visit our Prosphoro site
Thank you.

JULY

ANNIVERSARIES
7/10 Michael & Anna Cornett
7/25 Teddy & Lynn Budy
7/31 Jim & Candace Strategos
BIRTHDAYS
7/3 Teddy Budy
7/3 Savvas Chaffee
7/4 Achilleas Hackleman
7/5 Saba Asmerom
7/5 Rebecca Asmerom
7/5 Alexandria Southerd
7/8 Layth Dawood
7/8 Elias Strategos
7/8 Jose Pimentel
7/10 Hana Ayoub
7/15 Caitlyn Jennings
7/19 Matthew Antonaros
7/20 Jennifer Dean
7/21 Matthew Andrews
7/23 Timothy Haynes
7/24 Genevieve Christensen
7/25 Meqedes Mesfin
7/30 Zachary Dorlis
7/30 Isaiah Dawood
If your Anniversary or Birthday is not listed and would like to be added or if it's incorrect, please contact the editor at editor@ourparish.us
PLEASE NOTE: All bulletin announcements must be received each week by 6:00 pm Wednesday to be included in the Sunday bulletin for that week.
A note from the publisher:
PLEASE READ CONTENT AFTER THE CALENDAR, THERE IS

MORE

, there are inserts of interest!

If you have ANY kind of a challenge reading this bulletin or ANY part of it, like unable to or know how to open various inserts at the end of the bulletin, PLEASE contact me at editor@ourparish.us
I'll be happy to help you! And any suggestions for improvement are welcome!

Please send email with your request or suggestion to editor@ourparish.us
TEMPORARLY THE CALENDAR WILL NOT BE INCLUDED IN THE BULLETIN WHILE WE ARE UPDATING. WE WILL KEEP YOU POSTED.