PROPHET ELIAS BLESSING OF THE WATERS
Prophet Elias Greek Orthodox Church in Santa Cruz California invites ALL to
The Blessing of the Waters - Rio Del Mar Beach, Aptos
Saturday, January 12, 2019 - 11 am – Rain or shine
Luncheon is to follow at Prophet Elias Greek Orthodox Church,
223 Church Street, Santa Cruz, CA
(831) 429-6500 www.propheteliassc.org
Please call if you plan to dive for the cross.
SUNDAY SCHOOL
The Sunday School classes will resume this Sunday, January 13. After lunch, preschoolers follow presbytera Ana and Carrie and older kids Jacob and Daniel.

ORTHODOXY 301 LECTURES RESUME THIS SUNDAY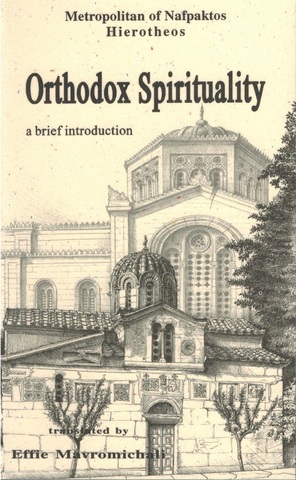 Orthodoxy 301 is a new class to complement our regular catechism training. It is structured as a short lecture given by various people from our community followed by discussion. The topic of Orthodox Spirituality has become more relevant in a world where many consider themselves "spiritual but not religious", finding refuge away from the Church. Open to all. We'll use material from "Orthodox Spirituality - a Brief Introduction" by Metropolitan Hierotheos of Nafpaktos. The book is available at our bookstore. The class will meet at noon every Sunday in Saint Nektarios Chapel.

Remaining Lectures on Orthodox Spirituality to be continued in January:

6. Sacraments and Asceticism (1/13/2019 by Kevin Wheeler)




7. Neptic and Social Theology (1/20/2019)




8. Monasticism and Married Life (1/27/2019)
BOOK FORUM FOR JANUARY 2019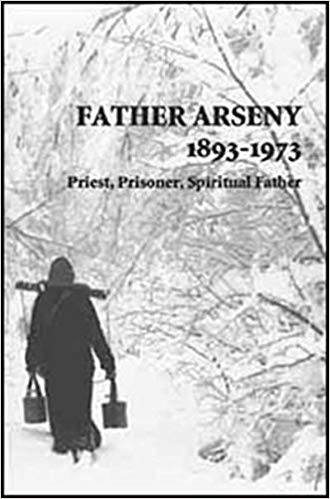 The Book Forum will start the new year on Tuesday January 22 with the reading and discussion of the marvelous book Father Arseny - Priest, Prisoner, Spiritual Father. The book can be found at our bookstore or online here.

Brief commentary: It is one of the great mysteries of life that in atmospheres of the harshest cruelty, a certain few not only survive but emerge as beacons of light and life. Father Arseny, former scholar of church art, became Prisoner No. 18736 in the brutal 'special sector' of the Soviet prison camp system. In the darkness of systematic degradation of body and soul, he shone with the light of Christ's peace and compassion. His sights set on God and his life grounded in the Church, Father Arseny lived by injunction to 'bear one another's burdens, and so fulfill the law of Christ' (Galatians 6:2). This narrative, compiled from accounts of Father Arseny's spiritual children and others whom he brought to God, gives stirring glimpses of his life in prison camp and after his release. It also tells the stories of people whose lives, often during times of almost unimaginable crisis, were touched and transfigured through their connection with Father Arseny. Emerging from the context of the particular tragedies of Soviet Russia, this book carries a universal impact certain to be felt by readers in the West today.
January 22: Foreword and p. 1-15 + Presentation + Discussion: On both sides of the Iron Curtain

January 29:

The Camp (Part 1/2)- p. 16-53
February 5: The Camp (Part 2/2) - p. 54-96
February 12: The Path - p. 99-172
February 19: Spiritual Children - p. 175-277
PHILOPTOCHOS NEWS
Board Meeting Sunday January 20th ~ all board members asked to be present.
BLESSING OF HOMES AFTER EPIPHANY
It is the tradition of the Church that during the days following Theophany we receive the visit of the priest at our homes for the short service of the blessing with Holy Water, to renew the presence of the Holy Spirit in our homes, in our families and to bring the Light in our lives. This is also a great opportunity to spend quality time with our priest, Father Ion.

Please contact Father Ion to set up a time for the blessing of your home and indicate the days and the time that would work for you the best. If you have children, plan to do the home blessing when they are present as well.
2019 GOARCH CALENDARS
The 2019 GOARCH calendars are being mailed out this coming week.
SERVING THESE SUNDAYS
Serving this Sunday in church and at the fellowship hour following Liturgy:
January 13
Fellowship: Team Pink – always 2nd Sunday of the month.
January 20
Fellowship: Team Orange – always 3rd Sunday of the month.
JANUARY LITURGY IN SALINAS
This month's liturgy in Salinas will be on the feast of the Three Hierarchs on Wednesday, January 30. We will also remember Mike Felice (40 days memorial).
CONFESSIONS AT SAINT JOHN'S
Father Ion is available to hear confessions after services and also by appointment at other times. If you need to do confession, please contact Father Ion ahead of time.
SCHEDULE FOR TIFFANY'S FUNERAL
The funeral service for our beloved sister in Christ Tiffany Yant will take place this Tuesday from 11 a.m. in Carmel. The interment will be at El Carmelo Cemetery in Pacific Grove and it will be followed by the traditional meal of mercy back at the church. The meal will be offered by our community, so please bring a dish to share. For questions, contact Alexandra.
WALK FOR LIFE WEST COAST - SAN FRANCISCO
Please join Orthodox Christians from all over California on Saturday, January 26, 2019 at the Walk for Life West Coast in San Francisco! There will be an Orthodox Christian Sanctity of Life Service at 11:30am in the Civic Center Plaza (meet at the corner of Polk and Grove). The Rally starts at 12:30pm and the Walk commences at 1:30pm. For more information go to www.walkforlifewc.com or call 510-882-7779. Hope to see you there!