2022 GREEK FESTIVAL
A ministry lead by Thimi Saites
Thank you all so much for your hard work during our 36th Annual Greek Festival. In all the time that I have been chairman this has been the least stressful festival, and the most fun. I believe we had the most volunteers that we have had in quite a while and that made everything run so smooth. Thank you again all those from the St John community, their family and friends, and the volunteers from the DLI and local high schools. Without you, none of this would have been possible.
Community
CATECHISM CLASS THIS SUNDAY
A Ministry led by Father Ion
The Catechism Class is invites you will join our catechumens after lunch/fellowship:

Topic: The Heart

Presenter: Father Ion


Location: Saint Nektarios Chapel

Resources (text and audio): https://www.stjohn-monterey.org/adult-education/2.-the-heart

Please pray for our catechumens.
Education
LADIES I-HELP THIS TUESDAY needs two servants
A Ministry lead by Despina Hatton and sponsored by our Stewardship

We are blessed to offer dinner and hospitality to the ladies on Tuesday October 4, 4:00-6pm. Please sign up if you would like to take this opportunity to serve.

Community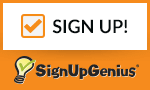 EVENING BOOK FORUM
A Ministry led by Kathy Shaw
Join the Book Forum at a new date and time: We next meet on
Wednesday evening, October 5 at 8:00pm.
Please prepare with Ch. 10-13.
We continue reading The Archbishop, A Novel , by by Hieromonk Tihon (Savatie Bastovoi). Please order your copy as soon as possible. Click here for Amazon orders.
ABOUT THIS BOOK: A Christian Orthodox Classic.
If God exists, then why does He allow such endlessly mundane earthly suffering?
Set in Imperial Russia, 1900: Resigned, hopeless, and fighting a Church he no longer believes in, Father Paul's crisis of faith and despair in the seeming futility of his chosen vocation opens up the powerful and emotionally engaging story of The Archbishop. Rather than abandoning his parish in search of the truth, Father Paul's quest is a simple one: to find the true essence of Christianity.

Adult Education, Community
CHANGE OF DATE for ORTHODOXY 101: A JOURNEY TO FULLNESS
A ministry led by Angela Wagoner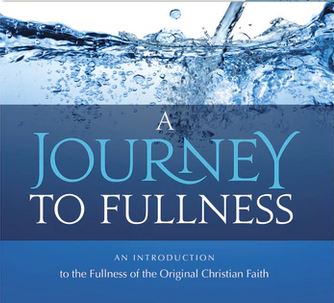 JOURNEY TO FULLNESS: An Introduction to the Fullness of the Original Christian Faith
The Journey to Fullness presentations and small groups discussions will meet via Zoom on FRIDAY October 7 from 8:00pm.

Education
FOOD BANK SERVICE
A Ministry Lead by Despina Hatton
Join us on the second Tuesday of each month, 9:00 -10:30am. Our next turn is on
October 11

Location: St Francis Xavier Catholic Church
1475 La Salle Ave, Seaside, CA 93955
Community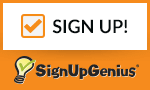 CHURCH UNIVERSITY
A ministry led by Father Ion
The Church University has gone through some changes. We now gather Monday-Friday from 9am for PRAYER, BIBLE AND REFLECTIONS. This is also an opportunity to connect, to embrace and to be embraced. Check the online schedule.

My the Lord bless our readers who lead us in prayer:
Monday - Thimi

Tuesday - Mikael

Wednesday - Kathy

Thursday - Mary

Friday - Christina and Socrates
Worship and Education
EPISTLE READERS
A ministry lead by Matt Taylor
We thank God for those who take the opportunity to serve Him. Among them are our readers - as noticed during our last few Sunday services. Here they are:
Matt, Oleg, Nate, Hussam, Jacob

Please contact Matt directly if you would like to serve in this ministry.
Worship
SERVING THESE SUNDAYS and more
A ministry led by Angelina Taylor
Thank you for your effort and participation in bringing a dish to share for our fellowship coffee hour. In addition to Father's great homilies, our fellowship hour is special, unique and provides an opportunity for us to come together to enjoy each other's company, with as little stress as possible, in the preparation process. As always if you cannot participate when it is your week, kindly let Angelina know so she can make other arrangements.
October 2
Parish Council: Mary Kanalakis
Greeter: 1st Sunday - Marina & Miriam Ibrahim
Fellowship Gratitude Meal: GOLD TEAM – Thank you to Thimi, Temia, Marissa, Ita, and Angelina
October 9
Parish Council: Dr. Michael Bachik
Greeter: 2nd Sunday - Rania Zavitsanos, Anne Zavitsanos,
Fellowship Gratitude Meal: PINK TEAM - Thank you to Rania, Mark, Nadia, Mary, and Presbytera Ana
Community
ONLINE RESOURCES
Most of our services and some ministry meetings are available online.
Witness remotely:
Zoom with video here.
By phone dial - add the following string to your address book:

16699006833,,9475885646#,,,,*871732#
Liturgical texts at Ages Initiatives

here

. Select the date and the service of interest. Then, choose pdf if you want to print, or DCS for viewing on the screen (which also has a night mode).
Lighting Candles remotely is possible through our Light a Candle website. Click this link:
Light a Candle