FALL PARISH ASSEMBLY/ ELECTION OF PC MEMBERS THIS SUNDAY
This Sunday will be our Fall Parish Assembly beginning immediately following the Liturgy and Fellowship Lunch. Among the exciting things to be presented are:
+ Election of 2024 Parish Council Members
+ Proposed Budget for 2024
+ 2023 Stewardship Report
+ Progress in Developing the Updated Strategic Plan
+ Update on Selling the Park Street Property
There will also be an opportunity for open discussion and asking your questions.
We will also hold election of our 2024 Parish Council members.
Please join us as we learn more about our parish endeavors.
ORTHODOXY 101: A JOURNEY TO FULLNESS - DATE CHANGE
A ministry led by Angela Wagoner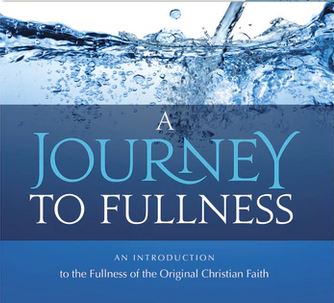 JOURNEY TO FULLNESS: An Introduction to the Fullness of the Original Christian Faith
The Journey to Fullness presentations and small group discussions are offered via Zoom on Fridays from 7pm. Always check the schedule online for this week.

Our next class will meet on Monday, November27.
This Friday, Episode 9:
When We Say God (Part 1)

Adult Education
WELCOMING AND HOSPITALITY: SERVING THIS SUNDAY
A Ministry led by Angelina Taylor

Thank you for your effort and participation in bringing a dish to share for our Agape Meal. If you cannot participate when it is your turn, kindly let Angelina know in advance so she can make other arrangements.
December 3
Parish Council: Dr. Michael Bachik
Greeter: Sherri Darpinian
Fellowship Gratitude Meal: PINK TEAM- Thank you to Maria, Rania, Nadia, Tana, and Presbytera Ana
December 10
Parish Council: Mary Kanalakis
Greeter: Elaine Hustedt
Fellowship Gratitude Meal: ORANGE TEAM - Thank you to Mimi, Mary, Marissa, and Melanie
Community
OUTREACH MINISTRIES
FOOD BANK:

A Ministry led by Despina Hatton
We serve on the SECOND Tuesday of each month, 9:30 -10:30am. Our next turn is on Tuesday, December 12. Location: St Francis Xavier Catholic Church, Seaside. Sign up HERE
+ + +
LADIES I-HELP

A Ministry led by Despina Hatton and sponsored by our Stewardship

We are blessed to offer dinner and hospitality to the ladies. Our next dinner is on Tuesday, December 5. Please Sign up HERE to take this opportunity to serve: Cooking - 4-5pm, Dinner with the ladies - 5-6pm. Plan to stay for prayers in the chapel after dinner
We are also adding a meal preparation on the fifth Thursday of the month (which will happen only 4 times in 2024). We will make a meal and take it to the iHelp ladies in Seaside. If you can help, the next preparation will be Thursday, November 30. Please contact Despina for serving on that day.

Community
FELLOWSHIP MINISTRIES: LADIES' NIGHT OUT THIS WEEK
A Ministry led by Ali and Marissa Castaneda
Men's Night Out: Thursday,

December 14

.


Women's Night Out: Thursday,

TBD

.



Community
CHURCH UNIVERSITY: STUDY of the BOOK of PSALMS
A Ministry led by Father Ion
This week: Psalm 50, verse by verse.

Worship, Education, Community

ADULT EDUCATION/CATECHISM CLASS
A Ministry led by Father Ion
All are invited to deepen the knowledge of the Orthodox faith. We meet in person from 6:45pm, after the 6pm service on Wednesdays, subject to other events in our community. Join the class for learning and fellowship! The class is also posted on Zoom unless otherwise specified in the community schedule/ calendar.
Living the Gospel, Community
BOOK FORUM
A Ministry Led by Kathy Shaw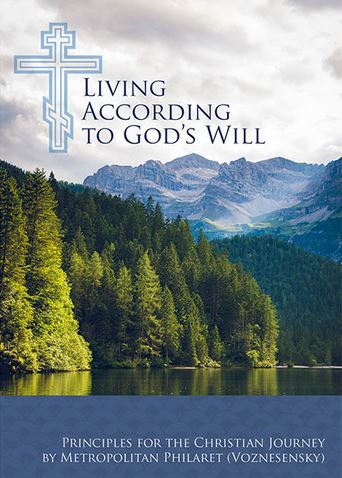 Meeting every Wednesdays, 10 am, Zoom only.
NOTE: Next week's meeting has been moved to Tuesday, Dec. 9 at 10.
We will be discussing Living According to God's Will, a rich, stimulating and edifying short text. Order your copy online from HERE.

Brief review: "The task of man's earthly life is preparing himself for eternal salvation and blessedness. To attain this, a man must live in a holy and pure manner - that is, according to God's will." In this short but incisive treatise the reader is guided on a spiritual journey that begins with the awakening of conscience and the realization of the presence of both sin and virtue in the world, culminating in a union with God: that is "a living, personal relationship with the one we love." In following the path of this ascent, the author delineates many of its markers and stresses that these have both personal and societal aspects. This book is suitable for both private reading and group study. Questions for discussion or contemplation are interspersed throughout this edition. A short biography of the author is also included.
Adult Education, Community
ONLINE RESOURCES
Most of our services and some ministry meetings are available online.
Witness remotely:
Zoom with video here.
By phone dial - add the following string to your address book:

16699006833,,9475885646#,,,,*871732#
Liturgical texts at Ages Initiatives

here

. Select the date and the service of interest. Then, choose pdf if you want to print, or DCS for viewing on the screen (which also has a night mode).
Lighting Candles remotely is possible through our Light a Candle website. Click this link:
Light a Candle