Mosaic Workshop in December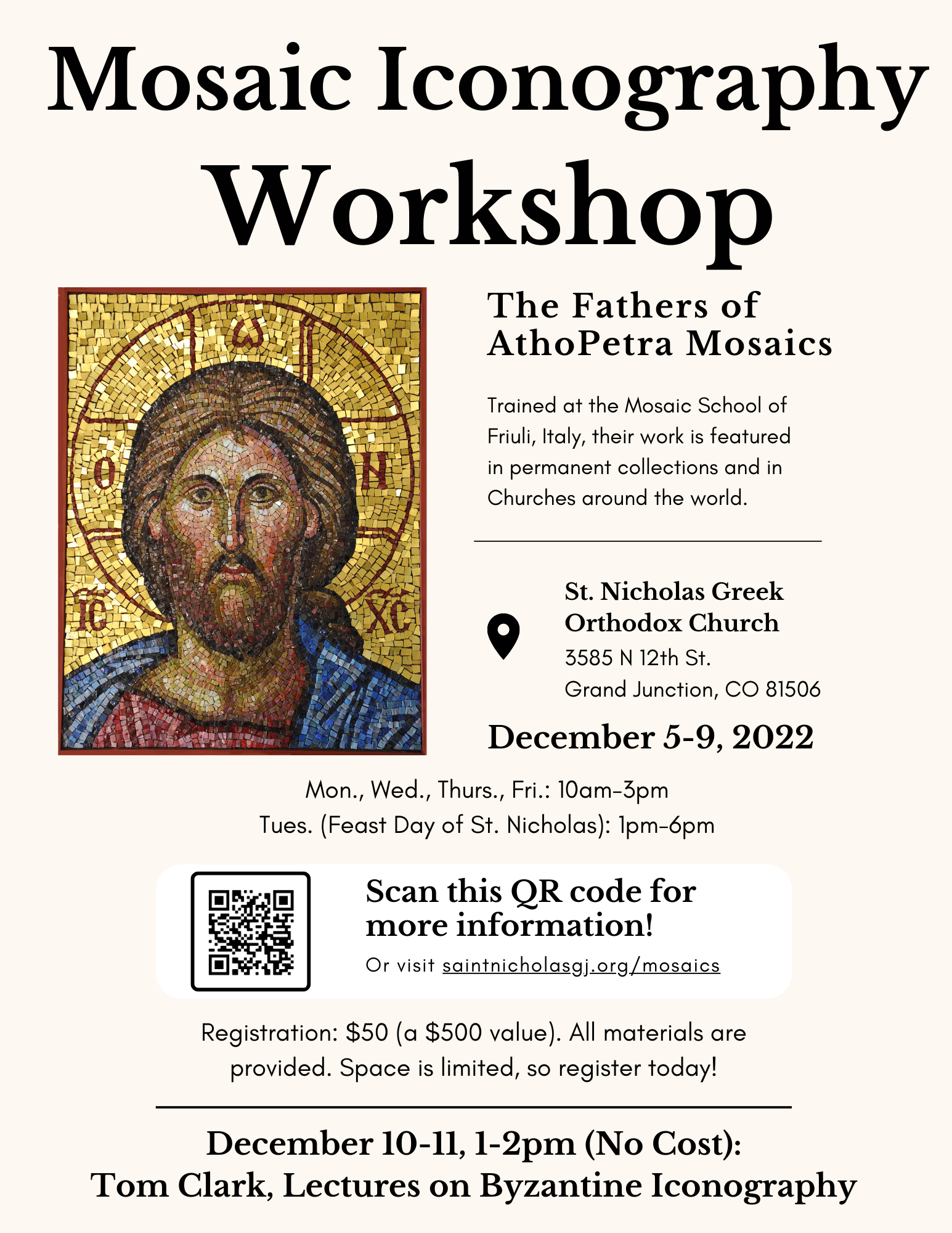 Please click the button below to register:
The cost of registration is $50 per person. Registration includes all materials, tools and a complimentary apron. The remainder of the costs for this event (valued at $500 per person) have been generously underwritten by a grant from Leadership 100.
February 2023 College & Young Adult Conference
.
Save the Date: 2023 Camp Emmanuel
The Metropolis of Denver's
Camp
Emmanuel
is a week-long summer
camp
for Orthodox youth, aged 11-18.
Camp
involves prayer services, fun activities and games, music, and thoughtful conversation on spiritual topics. Our goal is to provide an edifying Orthodox Christian community that has a profound effect on each person's life, helping participants to develop both faith and friendships that will last a lifetime.
In addition, we invite young adults to apply to become volunteer
Camp

Emmanuel

staff members, to develop their spiritual life, leadership skills, and friendships within our

camp

setting.